Curle 051 by Pablo Mateo is out now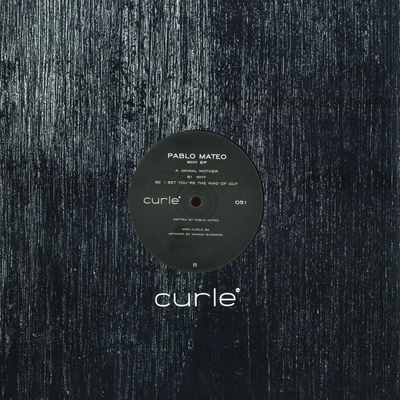 We first noticed Pablo Mateo on the Muting The Noise store. They distributed LackRec., the label he co-founded about a year ago. Before we got the chance to check out the 12" we bought, he sent us some demo's. So either that's some serious data mining or a fantastic coincidence ;-) Among the ton of demo's there was lots of different stuff, and that's why the EP tracklist turned out pretty diverse too. From techno to house and back, or "Berlin House" as Pablo likes to call it himself. Furthermore, Pablo's also involved in Liit and the first two EP's on 777 Recordings. Expect to hear lots more from this super talented producer.

You can listen for yourself on our Soundcloud or Youtube channel.

The following people already showed us their support: Sven Väth, Jonas Kopp, Move D, Marcel Fengler, Dj Qu, Bicep, Josh Wink, Ripperton… You can read what everyone said here.

You can buy CURLE051:
- on vinyl: Decks / Deejay / Rush Hour / Juno / ...
- digitally: Beatport / Boomkat / WPP / Juno / iTunes / ...




read more

---
Mixes



Pablo Mateo especially recorded a live PA for us, you can check it out on our Soundcloud.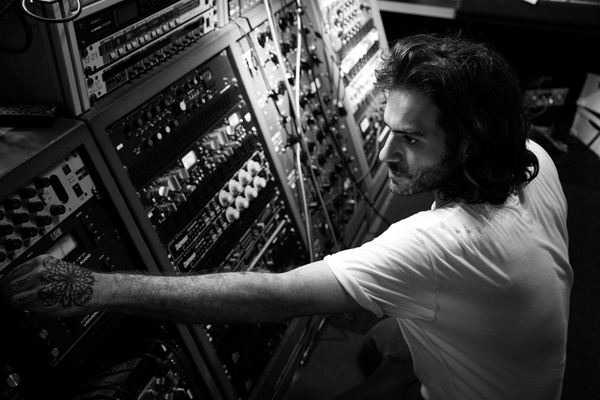 There will be a new Hiver release on Curle in 2015. In the meantime, you can enjoy this podcast from them and this recording from Dude Club in Milan.



read more

---
CURLE-P06 out now: DJ Boom incl. an Efdemin remix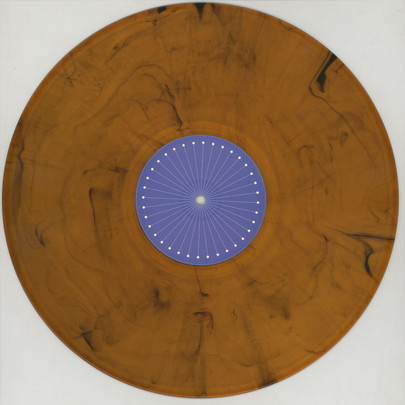 It's been a while since we did something on our subdivision Petite. You know, this is where we like to re-release those forgotten pearls, with a new remix on the flip.
This time we chose Kinda Kickin' by DJ Boom, which is in fact a collaboration between Matthew Herbert and Charles Webster. The original vinyl goes for over 110eur on Discogs and is a longtime favourite of ours. Strangely enough not too many people seem to know about this house gem.
On remix duties this time someone very close to the label (and our hearts) since the first collaboration in 2007 for 'Acid Bells'. Efdemin recently delivered what is maybe his best album to date and also this remix for Kinda Kickin' is absolutely superb. Enjoy.

You can listen for yourself on our Soundcloud or Youtube channel.

The following people already showed us their support: DJ Koze, Move D, Marcel Dettmann, Deetron, Raresh, Ryan Elliott, Laurent Garnier, Pariah, DJ Deep, Groove magazine, Juno Plus… You can read what everyone said here.

You can buy CURLE-P06:
- on vinyl: Decks / Juno / Deejay / Phonica / HHV / ...
- digitally: Beatport / iTunes / Hardwax / WPP / Juno / ...




read more

---
Groove love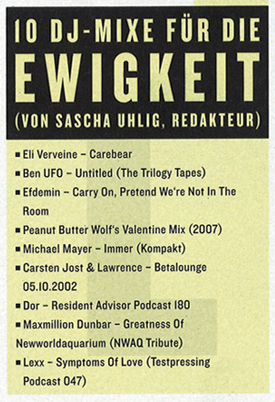 While celebrating their 25th anniversary, Groove magazine made a list of mixes "for eternity". We're super proud to see Efdemin's mix-cd on Curle in there!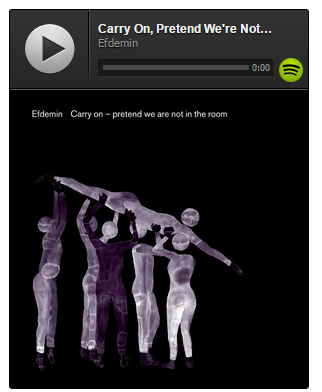 read more
---
<Previous 1, 2, 3, ..., 41, 42 Next>
RELEASES
---
---
---
---
SUBSCRIBE TO OUR NEWSLETTER
---
CONTACT
Bookings
Licensing
Distribution
Other