CURLE-D004 BY AGLAIA SYSTEM IS OUT NOW


Aglaia System is a brand new project from Jozef K (Acid Test, Infiné, Chiwax...)
"I wanted to create a new persona for tracks that are ultra emotional and not just purely dance floor orientated."
On the title track Jozef gets vocal help from the amazingly gifted Lauraell.




- CLICK HERE TO LISTEN & DOWNLOAD -

The following people already showed us their support: Âme, Horse Meat Disco, Baikal, SBTH, Lost Desert...
You can read what everyone said here.



read more

---
CURLE 063 BY HIVER IS OUT NOW



Since making their debut on the imprint in 2013 with 'Blue Aconite', the Italian duo has since released two more EPs on Curle; 'Same Mistake Twice' in 2015 and 'Soundescence' last year. Since the release of the latter mentioned EP, Hiver have been busy behind the booth, performing in the UK, China, Germany, Holland and, of course, in Italy, where they still hold a residency at DUDE Club.

Kicking off the EP is 'Elipse', a stunning four-minute track that nods to avant-garde artists such as Wolfgang Voigt's GAS alias or Brian Eno, as the pair gradually weaves several layers of shining, atmospheric tones before slowly fading into the background.
Title-named track 'Air Castles' follows, with the tight selection of drums combined with the ebb and flow of soaring synths creating a melodic style of techno that has become synonymous with their name.
Next is 'Aleutine', a song that similarly blends Hiver's characteristically ethereal, hazy synths alongside more vibrant analogue bleeps to great effect. These delicate synths are later given the chance to gleam as the track comes to a close.
Closing this excellent four-track EP is deep-groover 'Leisure', seeing Hiver up the tempo through their clever use of percussive elements, sharp synths and headstrong drums.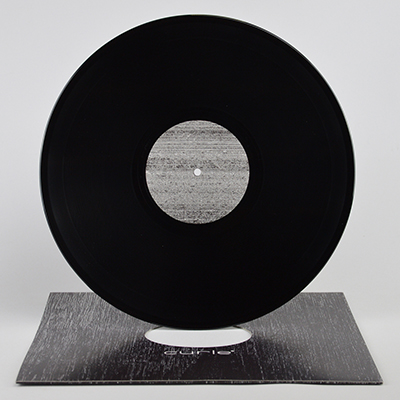 The following people have already showed us their support: Sven Väth, Laurent Garnier, Âme, Ivan Smagghe, Resident Advisor, the29nov films, Data Transmission, Soundwall...
You can read what everyone said here.





read more

---
Mixes



Some mixes we think you'll like: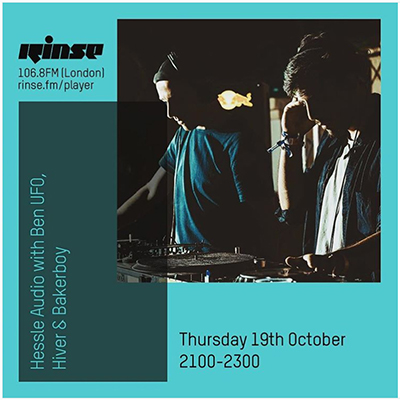 Hiver on Rinse FM
Kiani & His Legion podcast for 3voor12 / Vitrina
Conforce at Dommune



read more

---
CURLE 062 IS OUT NOW
Thomas Neyens first left his mark on the dance scene under his alias
Kiani & His Legion
, with two releases on Red D's
We Play House
Recordings in 2013 and more recently on
Something Happening Somewhere
, quickly demonstrating his accomplished production flair. This led the Belgian establishing his own imprint, Tanzbar Records, where he dropped two EPs under his
Far Out Radio Systems
moniker – bringing a more 'dancefloor focused' sound. Now after a two year hiatus, Neyens returns to his Far Out Systems alias for this EP, his first offering for a label outside of Tanzbar Records.
'Spheres' kicks off the release, with its soft bassline perfectly complimenting the hazy synths, syncopated drums and the mesmerising nuances from the hang drum that feature later in the track.
The slow burning style continues on 'Jane Goodall', with the track's atmospheric textures gradually overpowered by a steady selection of drums, percussion and off-kilter effects.
'Vaquita' sees Far Out Radio Systems up the tempo whilst still sonically retaining the melancholic, hypnotic sound of the EP, as the snare-led rhythm gradually gains in momentum over its seven minute duration.
Closing this excellent four track EP is 'On A Quest', a pulsating number that combines soaring, ethereal synths with a club ready groove that is perfect for the shadowy dancefloors the Belgian DJ/producer performs to.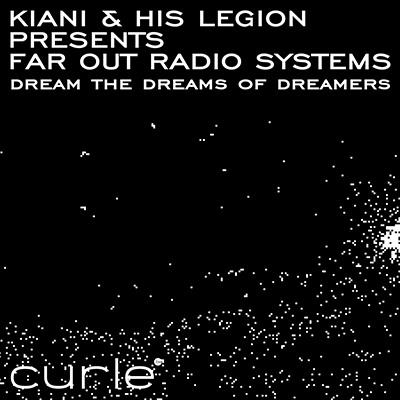 The following people have already showed us their
support
:
Joris Voorn, Blawan, Job Jobse, DJ Deep, Norman Nodge, B.Traits (BBC Radio1), Dummy mag
...
You can read what everyone said
here
.
read more
---
<Previous 1, 2, 3, 4, 5, ..., 51, 52 Next>
RELEASES
---
---
---
---
SUBSCRIBE TO OUR NEWSLETTER
---
CONTACT
Bookings
Licensing
Distribution
Other