Curle 024 out now


After Thomas Brinkmann's first new EP since long, it's now time for the second Curle offering of 2010.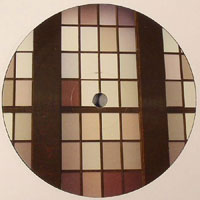 Donato Dozzy has been a long time favorite of us, with his unique hypnotic sound, that you can hear on his releases for labels such as Orange Groove, Elettronica Romana and Aquaplano. In our humble opinion he's one of the best Italian techno artists around. Peter Van Hoesen on the other hand has been a long time friend of us, being also from Brussels, the home of Curle. He is one of the artists that will certainly have his big breakthrough during 2010, with the upcoming release of his debut album. 2009 was already an important year for him, with the further establishment of his Time To Express label, and big support from sites such as Resident Advisor and Little White Earbuds. The two of them are also close friends, and we're very happy to be able to release the first fruit of their collaboration on Curle.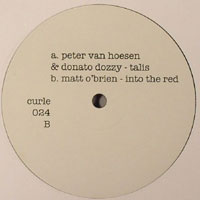 The B-side of this record is dedicated to Matt O'Brien, that we all know from his Off-Key Industries imprint. Matt already did a remix of Efdemin's 'Acid Bells' track for Curle in 2007 and we're very excited that we can now offer you a full track from him. It's quite a dancefloor destroyer to be honnest, so check it out!

DJ support from Steffi, Raresh, Troy Pierce, Josh Wink, Minilogue, Gregor Tresher, Fred P/Black Jazz Consortium, Konrad Black, Ivan Smagghe, Zander VT, Brothers' Vibe, Dave Clarke, Laurent Garnier...
Go here to read what they said.

Press feedback:
Little White Earbuds (Steve Mizek): Very intrigued by both sides. Another compelling Curle release!
Resident Advisor (Will Lynch): Amazing combination - pretty hard to go wrong!
De:Bug (Thaddeus Herrmann): Talis is really nice
Philip Sherburne (The Wire): PVH&DD: quietly devastating. a bucket of light with holes drilled in it, with poppies springing up wherever it spills. MO'B: heavily devastating. a breakbeat techno juggernaut with broken treads chewing up the autobahn. big love for both!
Heiko Hoffmann (Groove mag, Fritz radio): Talis is the one
Richard Brophy (DJ Magazine): really love donato & peter's track!

Buy vinyl: decks - juno - deejay - boomkat - phonica

Buy digital: beatport




read more

---
Curle x Fuse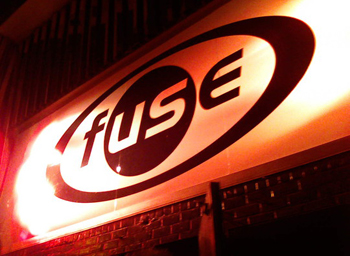 Good news! From now on Curle will host a label night at Fuse club in Brussels on a bi-monthly basis. The first one is on March the 6th with Nico Purman (AR), Conforce (NL) live and Fader (BE).

Hope to see you there!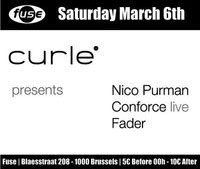 Facebook event
RA event
read more
---
New website!


After more than three years of running the label, maybe, just maybe, it was about time for a website, a real one. The one you're surfing on right now. A better place to post news on the label, than a pre-formatted blog/space/cloud... whatever.
But if you still wanna take a look at the past - and we can be in a nostalgic mood ourselves from time to time - you can still find all of the old news overhere.

Be sure to check back from time to time, or if you want to be informed automatically when the site has been updated, you can either subscribe to our newsletter or follow us on Twitter.
On Youtube, Soundcloud and Fairtilizer we'll post some of the upcoming releases regularly, so add us there too if you want to be in the know.
You can also friend us up on Facebook or Myspace if you want to, or check out our profile on Resident Advisor or Last FM.
You'll find our most recent releases on the right of this page, for all the previous ones just head over to the Releases page.

We hope you like the result, enjoy!

read more

---
<Previous 1, 2, ..., 50, 51, 52 Next>
RELEASES
---
---
---
---
SUBSCRIBE TO OUR NEWSLETTER
---
CONTACT
Bookings
Licensing
Distribution
Other